Today I'm hosting Day 3 of a 5-day virtual book tour for Penelope Anne Cole's Magical series of books for children.
This tour is sponsored by the National Writing for Children Center.
In today's post, Penelope offers some…
Tradebook Tips for Teachers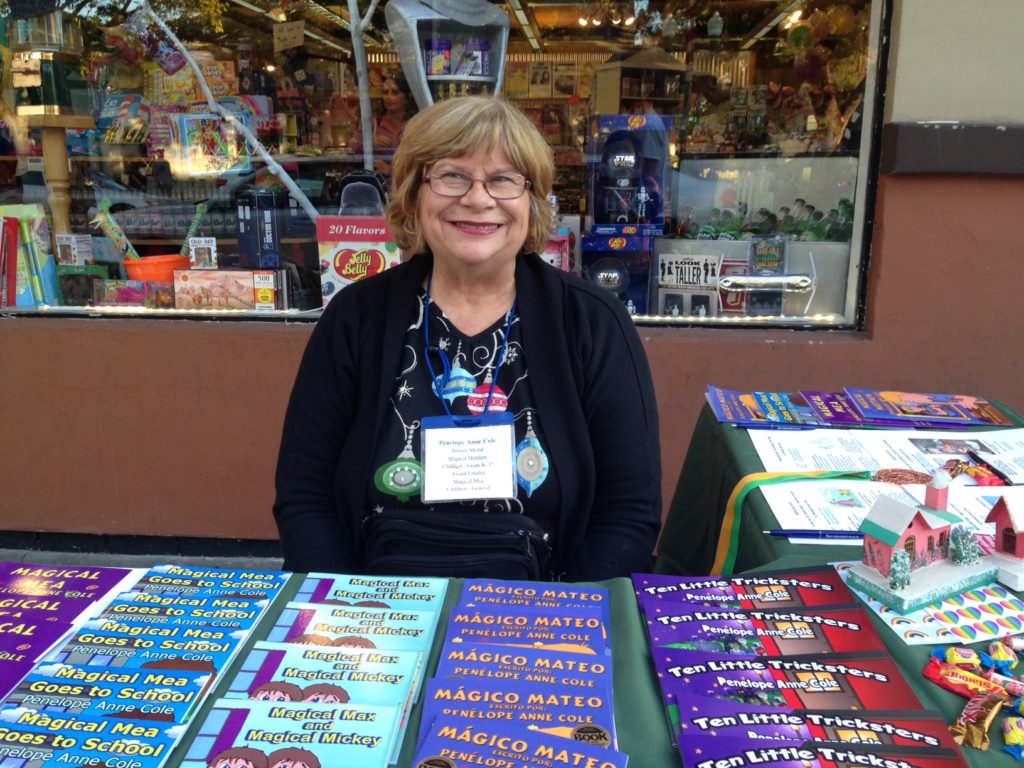 Each of my magical stories is a 15 minute read aloud.
I've used them with my students for them to practice writing book reports.
All my stories have problems and obstacles for the main character to overcome.
They have a story arc and show growth and change in the end.
Plus, they each have a little surprise at the end.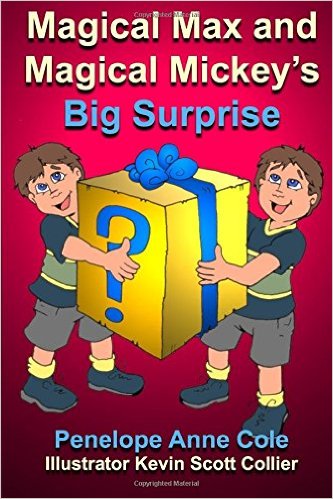 The Themes in my five books in my Magical Series are:
Trusting others — Trusting yourself —Self-esteem
Using your talents and abilities — Working with others
Problem Solving — Decision making
Handling Disappointment, Obstacles, and Frustration. Not giving up.
Helping — Doing good deeds — Cleaning up your messes
Celebrating Earth Day — Importance of Volunteerism —
Cleaning up and Taking care of your neighborhood.
Kindness, friendship, and the importance of a supportive family.
Teachers can also set writing assignment questions such as:
1) What would you do if you had magic powers?
Would you keep it a secret?
Or if you decided to tell someone, who would you trust with your secret?
2) What kinds of problems and obstacles have you had to overcome or solve?
Were you able to do this on your own, or did you need help?
3) In families with more than one child, the older child is usually the leader, the one in charge, or the boss when mom and dad aren't around.
How is it in your family?
Are you the older sibling, the one in charge?
Or are you the younger sibling, who gets bossed around and told what to do?
How does that make you feel?
Think about reversing roles: If you were older, would you boss around your younger siblings?
4) I gave Matthew a problem he couldn't fix by having his friend Lily in a wheelchair, unable to walk.
Matthew tried to fix her but couldn't.
Teachers can ask students: Do you have friends or family members with disabilities?
How do you feel about them?
It was important for me to have Matthew treat Lily just like any other friend.
Disabilities are a part of life.
The sooner children learn to accept and deal with people with disabilities, the more balanced life will be for everyone.
###################################
To learn more about Penelope Anne Cole and her books, visit her website at www.penelopeannecole.com.
Get the links to follow along on each day of this tour at www.writingforchildrencenter.com.