For years I was a classroom teacher who loved to write.
Then one day I decided to leave the classroom to become a full time writer.
I also became an instructor for the Institute of Children's Literature from 2000-2008.
These days, I'm an author, freelance writer, writing coach, speaker and workshop presenter.
I've written over 35 published books and my articles and stories have appeared in various magazines, newsletters, and newspapers, such as Family Fun, Instructor, New Moon for Girls, KC Weddings, The Journal of Reading, and Children's Writer to name a few.
I love to help other writers, so I offer a variety of coaching programs via private phone calls, teleclasses, listserv, and private email for people who want to turn their love of writing (for children and/or adults) into a part-time or full-time career.
In January 2018, I will begin teaching a variety of writing classes here on the Treasure Coast at DaVinci's Palette in Stuart, Florida.
I publish The Morning Nudge every weekday morning.
To get your free subscription, just put your name and email address in the boxes to the right of this page.
You'll also receive 30 Tips for Becoming a Wealthy Writer.
Here is the cover of my newest book, Snapshots from Real Life: Personal Stories to Warm the Heart and Tickle the Funnybone.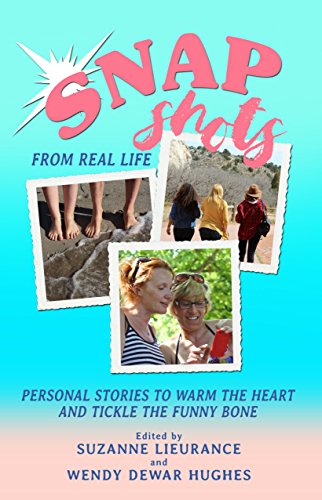 Visit my blog at www.writebythesea.com to learn more about it.