Today I'm hosting Day 3 of a 5-day virtual tour for Michael Selden's new YA novel, The Balance.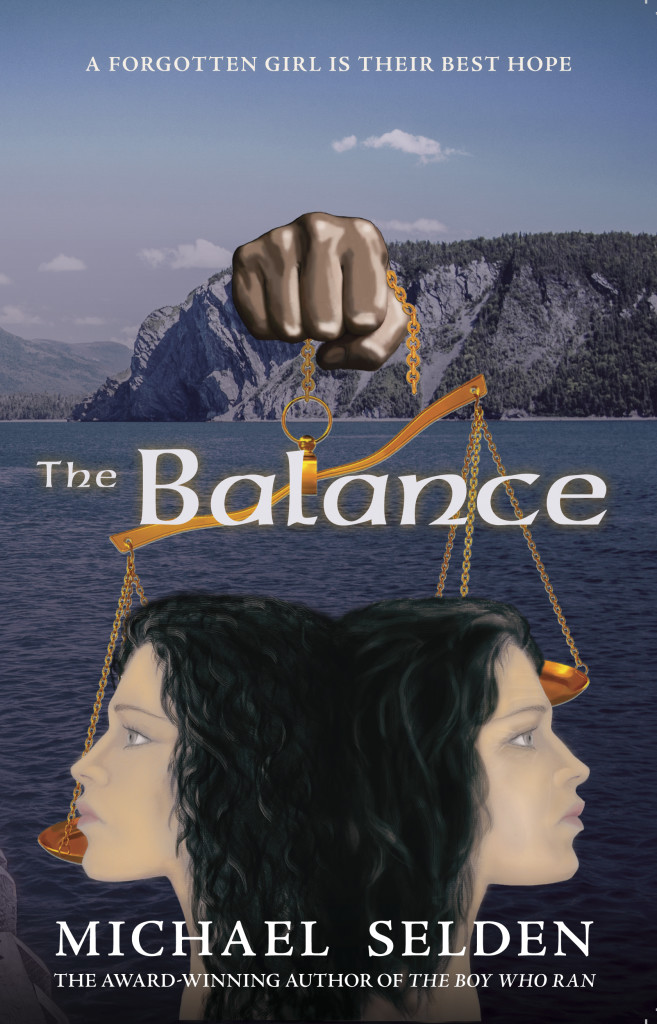 In today's post, Michael offers some tips for teachers who want to use The Balance in the classroom.
Teaching Tips from Author Michael Selden
Each book is different, of course.
My first book, The Boy Who Ran, was actually written with an elementary classroom in mind.
In addition to the moral theme of that book, I included information about the America of 6000 years ago – weapons, something of the spiritual life (as learned from cave art found from that period), and a discussion of likely foods eaten.
These can be used as part of a history or social studies unit in a class environment.
Additionally, I don't write down to children and I try to challenge their vocabulary and understanding of the use of language.
The Boy Who Ran also contains allegorical content, although it's subtle.
I understand that The Boy Who Ran is being used in more than one classroom, including one I know about that is intended for children with emotional problems, such as those experienced by the boy in the story.
The Balance was not written as an educational text as such, but it does explore the relationship between extremism and tolerance.
Also, I consider it a part of the sub-genre "Rational Speculative Fiction."
This means that there are speculative elements in the story, but they unfold in a rational, rules-based way.
I include discussions of basic scientific principles and descriptions within the story that show how these might work.
For an early draft, I apparently went too far.
One of my very early reviewers was a well-known engineer and CEO of a technology company.
She told me the descriptions were "too technical."
Specifically, I described how some of the hardware technology innovations in the story worked, and even referenced advanced math constructs, like tensors of inertia when describing how the prescient in the story viewed the future.
I fixed this, but the book still retains a good layman's description of several branches of physics.
The book, I Am, which will come out soon goes through much of what it's like to be an astronomer, and I included a few astronomy lessons within the story.
The main character is a student, learning as she works at an observatory one school term.
In I Am, the reader also learns about Cepheids (a special class of variable star), telescopes, and something about how a comet orbits the sun.
The orbit is accurately represented with Right Ascension / Declination coordinates for the comet are provided at the beginning of each chapter, and descriptions of the forces and masses involved are also discussed.
I usually try to educate a bit as I entertain and my beta readers, thus far, have told me that they learn something in each book without it being either intrusive or boring.
I also try to weave little stories throughout the books that are educational, too.
For example, I describe how the Ringed Seal tries to fool polar bears as a parallel to the concept of hiding where communications transmitters are by switching them on and off.
Descriptions of the geology of The Land are also in The Balance and are intended to help people visualize how the terrain evolved in a realistic way.
Of course no fiction is really of much value if the story isn't good.
You need to create compelling and realistic characters, and their actions and interactions should also provide fodder for discussions.
In the case of the middle grade book, I included reference material for The Boy Who Ran on my web site, links to relevant information about the period.
I have some of this on I Am and plan to add more on The Balance after all three volumes are published.
For Disobedience – a book I plan to finish in the next couple of years, I researched the history of Rome over the period from 1880-1920.
The main character lived in that city during that period, and my 3-month stay in Rome yielded a lot of interesting things that happened to the city.
I plan to research the region of Provence, France over the period from 1920 to 1940 in the same way.
These investigations provide interesting geographical and historical information for the book.
Naturally, my main focus for most books is to entertain, but I think it's important to do the research necessary, to be accurate about what you're describing, and to offer more than just the story.
Reading can be educational, too, if the author cares to add depth to the story.
*************
Follow each day of Michael's tour this week – just click here. Leave a comment at each post to be registered to win a free month's showcase for your children's book at the National Writing for Children Center.