Spoiler Alert: This post reveals many of the plot points in my book The Lucky Baseball.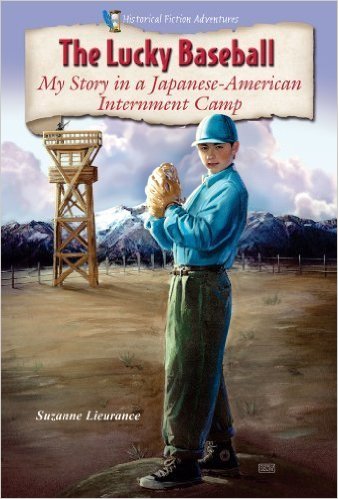 A few months ago, when my husband and I had just moved back to the Florida coast, I checked the post office box that I keep for my business and there was a large packet from a classroom teacher in Temecula, California.
This teacher had recently had her class read The Lucky Baseball and the packet included "fan letters" to me about the book.
It was fun to read all the letters from the students.
There was even a nice note from the teacher. It said:
Ms. Lieurance,
Your book The Lucky Baseball truly helped me teach a topic that is so ugly in a kid-friendly way. My entire class really took to the book and are excited to do their "big" projects.
Love,
Mrs. Alegre
I was happy to know that my book had helped a teacher, and it was great to see what a whole classroom of kids thought about my book.
I could tell that Mrs. Alegre had asked the children to answer a few simple questions in their letters.
First, they needed to tell me their favorite part of the book.
Many of the students said their favorite part was when Harry (the main character) won the baseball in the drawing at Weaver's store.
Others said their favorite part was when Harry and his team won the big baseball game.
Next, the teacher must have asked the kids to tell me something they thought I did a good job of describing in the book.
One student wrote, "I loved how you described the mess hall. That made me good home and look at my kitchen and how thankful I am to have a wonderful kitchen. When Harry and Mike and their families had to move to Manzanar, that made me feel weird. When I heard about the houses in the book, it made me feel sad because the floors were sandy and they had holes."
The teacher must have also asked the students to tell me what they had learned from the book.
One student wrote, "You taught me to appreciate what I got. You also taught me to be kind no matter what."
Another said, "I know how lucky I am for a great life, having freedom no matter what. I wouldn't be able to survive what Harry went through. I could read the book over and over again."
And another student wrote, "This book showed me I should respect what I have and not be in an Internment camp."

Still another said, "I am glad I have a warm bed and food and privacy."
Probably my favorite comment from all the students came from Jordan Sanchez.
Jordan wrote:
I loved your work you did in The Lucky Baseball. It made me really imagine how Manzanar was. It made me appreciate my house and my bed. Sometimes I just wanted to go to the next page to find out what would happen next. I love when you described what it looked like. I liked when Mary stole the baseball for good luck! I can't wait to see what you come up with next!"
Unfortunately, since I was still getting settled in our new home when this packet arrived, and it was towards the end of the school year, I wasn't able to get a letter sent back to the students before school was out for the summer.
I do have the teacher's address, though, and I'll send a card to her and offer to do a free Skype visit with her class next year if her students read The Lucky Baseball.
And maybe Mrs. Alegre will find this blog post and see how much I appreciated her note and all the letters from her students. All those letters and her note reminded me why I love writing for children.
Until next time,