Escape to the shore (if only in your mind) with these sweet romantic summer must-reads!
Watch the trailer:
The House at Mirror Lake
Claire McKinney has never been a fan of change. She watches old movies, collects antique cookbooks, and wears vintage dresses.
So when the new owner of the house next door threatens to tear down every wall—and every cherished memory of her beloved neighbors, the Wilsons—she wages an all-out rebellion.
Jack Severson doesn't plan to lay down roots.
He's content to move from house to house and town to town.
When he meets Claire McKinney, the woman who steals his hand saw as well as his heart, he may have to change his wandering ways.
While Claire may have to learn to accept that some changes are good, sparks and hammers fly in this sweet summer story about love on the shores of Mirror Lake.
The List
When Casey Summersby is asked to entertain Julian Bentley, the quiet, handsome, classical guitarist who is coming to town to play for her cousin Michael's wedding, she's sure it's a fix up.
But after three failed relationships with musicians, Casey has declared "Not another musician. I'm finished with musicians!"
Then Julian Bentley turns out to be much different from Casey's previous boyfriends and she realizes she's misjudged him.
But in her efforts to keep him at a distance she may have just ruined her chance for them to make beautiful music together.

Twinkle Twinkle
Katie Westmoreland loses her boring job at a stuffy insurance company and is at loose ends until her mother calls saying she's had an accident and needs Katie to come home to Ocean Shores and take care of her.
Katie doesn't mind moving back to her scenic hometown on the coast.
The only thought that makes her heart skip beats is that she's sure to run into Wade Sawyer.
They'd been engaged a few years before, but somewhere along the way to the altar things had gone wrong, and Wade had called off the engagement with no explanation.
When Katie is offered the chance to take over the toy store that she has always loved, it means she'll be staying.
But in a town the size of Ocean Shores, it will be hard to avoid seeing only man she ever loved.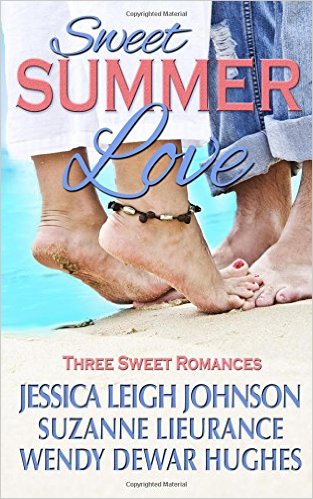 More about the Book
Paperback: 148 pages
Publisher: Creative Caravan Press
ISBN-10: 192762651X
ISBN-13: 978-1927626511
Buy it now at amazon.com.
SaveSave
SaveSaveSaveSave